Chicago's Solution to Traditional Braces: Invisalign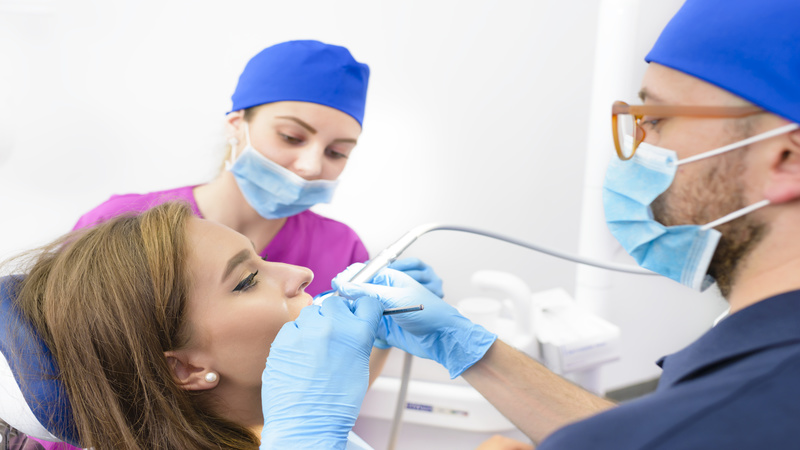 It's hard not to cringe at the thought of the traditional procedure of tightening braces. Years ago, if you wanted to correct or align your teeth, you could look forward to the inconvenience of uncomfortable wire braces sure to challenge your self-esteem.
Fortunately, today, dentistry has evolved to include a method that's far less painful and saves you the embarrassment. Invisalign near Skokie offers an impressive technology that utilizes a transparent, custom-molded thermoplastic material that is fitted to correct your smile in a fraction of the time and far more comfortable. Your dentist fits the mold to your teeth and creates a custom plan specific to your needs, so your teeth adjust to the application.
With the average treatment lasting under one year, this treatment offers a professional, comfortable, time-reduced solution. Even better yet, the mold can be removed before mealtime so you can enjoy all your favorites. After brushing, simply re-insert. There's no trip back to the dentist or missing out on your favorite bagel or corn on the cob. Invisalign doesn't require a significant diet or schedule change. Once you pop it in, you're good to go.
Invisalign appliances have changed the game for correcting unruly or stubborn teeth that have a mind of their own. With the advantage of the treatment, wearing it all day isn't a pain. Pricks or painful cuts in your mouth by the traditional braces won't happen with Invisalign.
Invisalign near Skokie is available at Chicago Dental Arts. See why they've been the go-to solution for dental patients for decades.